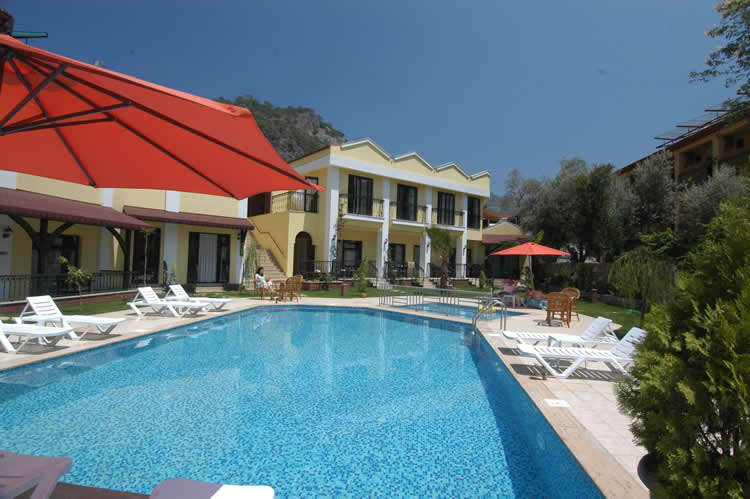 Welcome to Tokgoz Hotel, the first self catering apart hotel in Oludeniz, Turkey!
Built in 1996 , Tokgoz Hotel combines the friendly qualities of a small boutique hotel with the convenience and flexibility of staying in your own self catering apartment just 300 metres from the beach.
Tokgoz Hotel is one of a kind in Oludeniz. It is a small family owned hotel, which means you can rely on a friendly and personal service on your holiday in Turkey, yet features every modern convenience to make your holiday in Olu Deniz a truly great experience.
As well as 6 private self catering apartments, Tokgoz Hotel has 3 superior quality hotels rooms for those who want to delight in the high quality provided at this unique hotel, but who also intend to sample the local food at one of the many wonderful restaurants in Olu Deniz or nearby Hisaronu or Fethiye.
Why not be one of our special guests to sample this little corner of heaven in Olu Deniz, Turkey, and make your 2015 holiday one to remember by staying at the unique, brand new, deluxe, self catering apart hotel, Tokgoz Hotel?